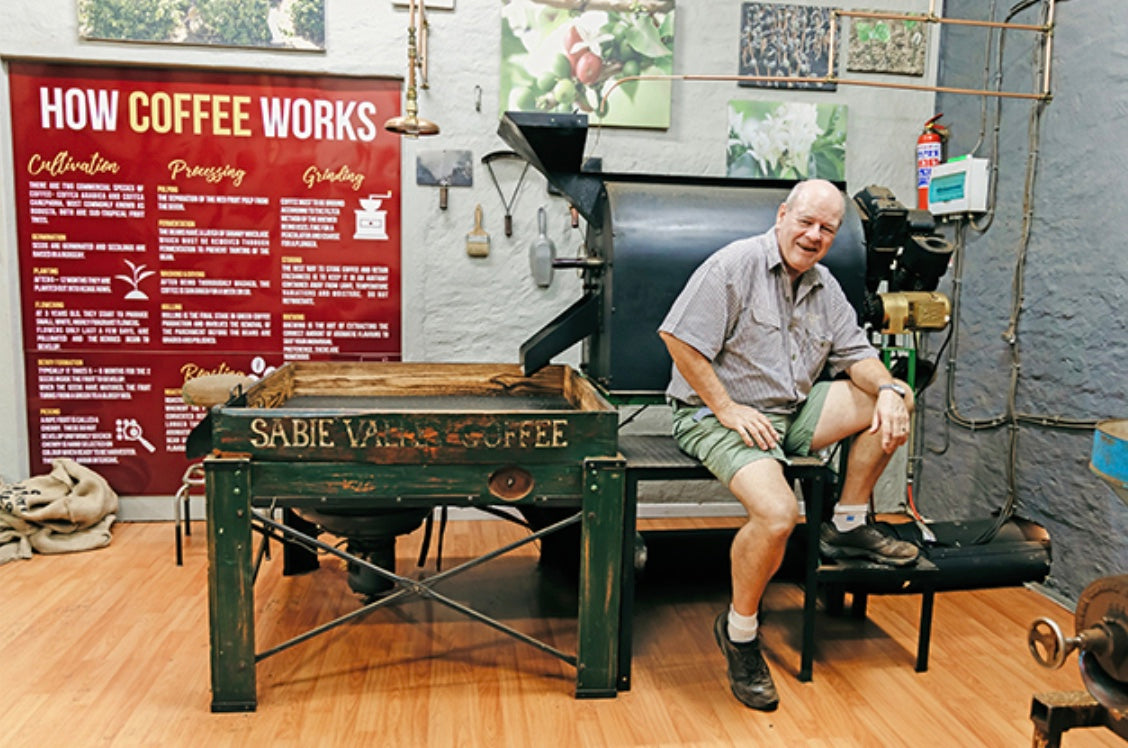 SABIE VALLEY COFFEE was established in 1984 by the Buckland Family, who realised that the majestic misty mountain slopes of the Sabie Valley in the Lowveld, had the soils, altitude and climate to produce fine single origin arabica coffee.
We started as just coffee growers in Hazyview, but we soon realised that competing in a commodity crop with worldwide competition was going to be a very challenging venture. We realised too that we had to add value to the raw material by roasting, packing and distributing it ourselves under our own brand.
It was Tim's homemade roaster that opened the value chain, and, which over three decades later, remains the backbone of Sabie Valley Coffee.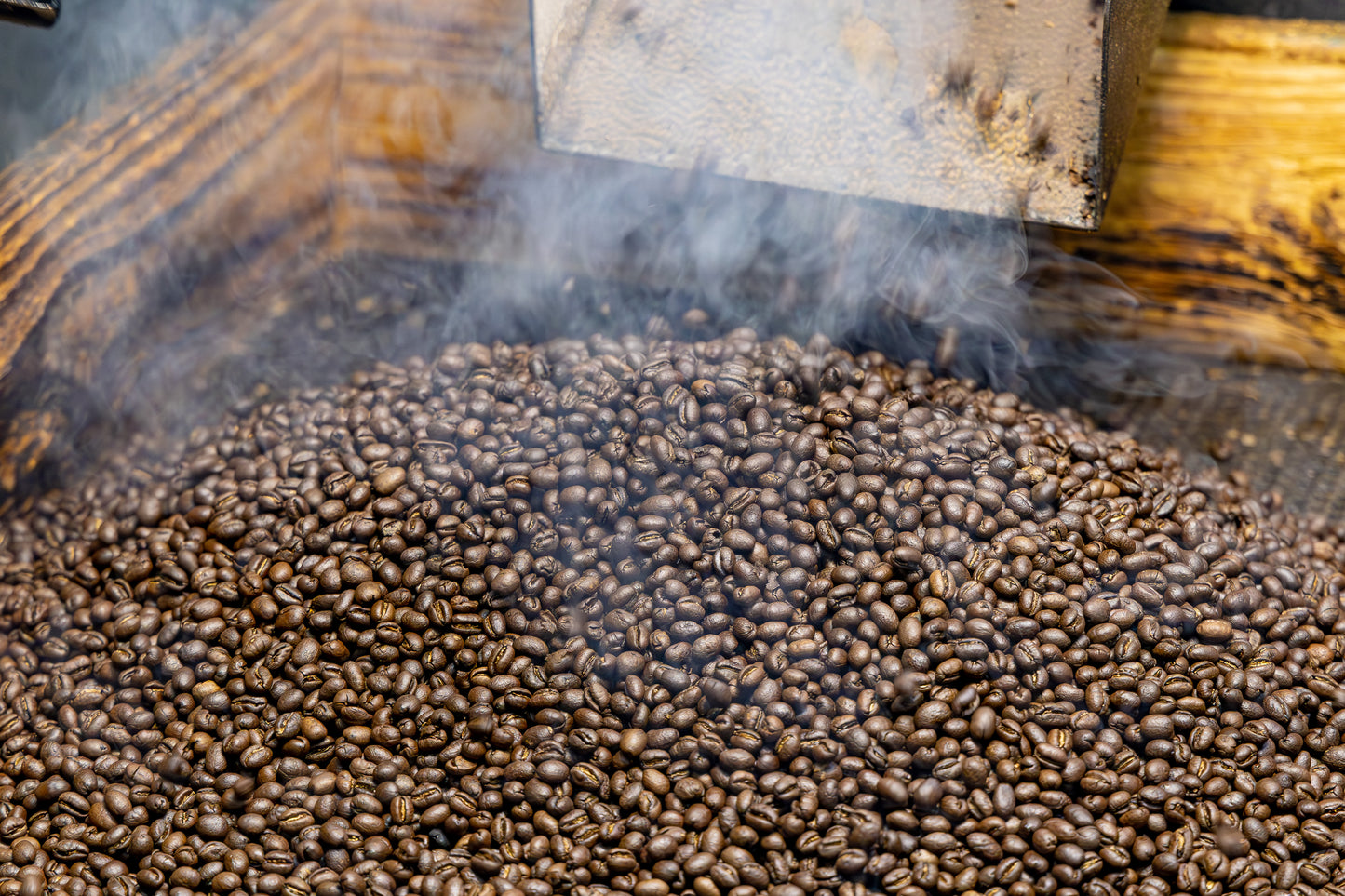 Roasting Is Our Speciality
With time we have developed a technique of roasting, which maximises the essence of the humble coffee bean. As people's preferences vary, we have perfected a method of roasting to manipulate the aromatic flavours – offering four roasts, varying from subtle to lively, to suit all palates.
Our process, from bean to cup, has resulted in a high quality, speciality, single origin, ungraded Arabica Coffee which has made Sabie Valley Coffee renowned worldwide.
Our roastery offers a unique insight into the evolution of the coffee bean. It is here that we roast, pack and distribute our coffee to clients all over South Africa.
WE DON'T ONLY SELL OUR BEANS
WE ALSO SHARE OUR KNOWLEDGE …
of coffee, its cultivation and processing as well as our passion for a good cup of coffee.
As coffee and cake is 'our thing', our espresso bar offers a comprehensive range of coffees, while our kitchen produces delicious homemade confectionery.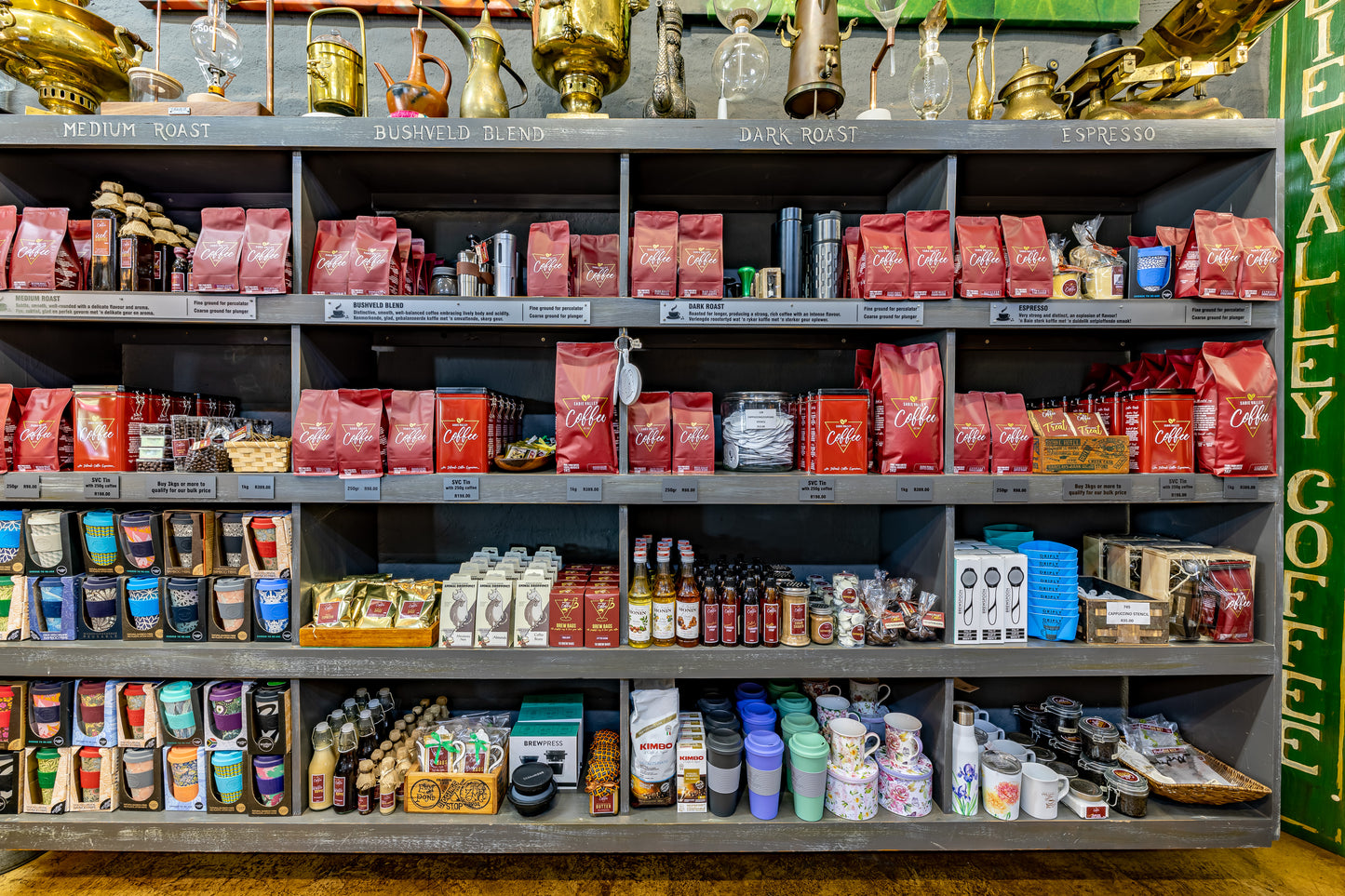 Founded in 1980
The coffee farming venture had humble beginnings. In 1980, 10 hectares of coffee orchards were planted on the misty mountain slopes of the majestic Sabie Valley. With time, the Bucklands realised that growing and selling green coffee was not going to be financially viable. To be successful, they had to be vertically integrated from blossom to brew. In 1984, in the farm workshop, Tim built the roaster and the relevant processing machines. They then perfected their own roasting technique and the SABIE VALLEY COFFEE brand was born.
We produce seedlings and sell them as ornamental trees to our visitors. Our gift shop offers an interesting array of all things coffee. We also offer a range of coffee dispensing equipment and accessories – from domestic to industrial. In-house barista training is available from our friendly and knowledgeable staff. Coffee tours can be arranged by appointment. We take you through the process from bean to cup.